Sale!
Description
App Store Optimization is the new SEO! Leverage this mobile app to publish your very own branded WordPress app and to maximize discovery of your Blog to the mobile world. We provide you with a dual iPhone / iPad App for Apple iTunes & an Android App for Google Play.
Boost your SEO rankings! Blog content qualifies as indexed content in an app under Google's app indexing program; It announced that it will "now surface content from indexed apps more prominently in search".
Using a simple plugin, it's possible to use WordPress to create a stand-alone native mobile app and create content without programming knowledge – You ask, we deliver!
Try a demonstration TODAY!
Download them to see how your blog could look like.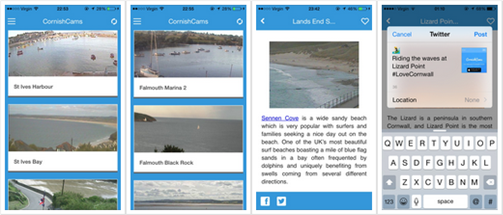 CornishCams – Available on Apple iTunes & Google Play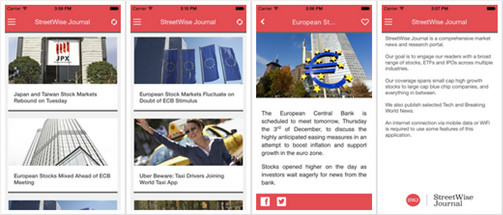 StreetWise Journal – Available on Apple iTunes & Google Play
App Features
Customisable Static Page – Highlight essential information like an About Us
Lateral Menu
YouTube Support
Favorites Feature
Enhanced List Featured Images – Make your app shine!
Rate My App – Leave an App Store review effortlessly
Social Network Ready – Sharing is caring!
LIVE Blog – delivered instantly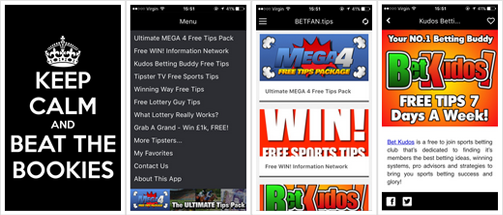 Betfan Free Sport Betting Tips – Available on Apple iTunes & Google Play
What's New? Changelog
4th July 2016
Push Notifications – Send push notifications to your readers every time you publish a post
Featured Image – Displays inside every post; The perfect complement to the enhanced list
Lateral Menu White Label – Use the lateral menu to display your custom logo and URL link
Analytics – Anaylise how the users use your app. Discover what they prefer
Ads – Monetize your App displaying Admob advertisement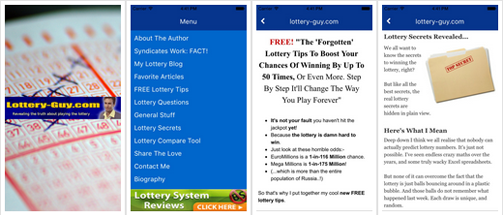 Lottery Guy – Available on Apple iTunes & Google Play
Future Planned Additions Roadmap
Categories – Use the lateral menu to display your categories
Enhanced Reading – Enhance the experience of your users reading your articles
Next! – Improved navigation between posts
Page Support – Support for WP pages in addition to blog content posts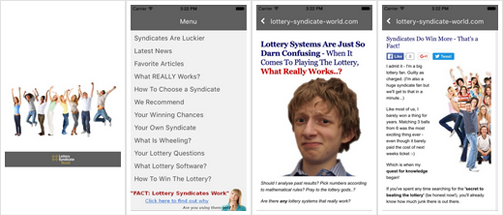 Lottery Syndicate World – Available on Apple iTunes & Google Play
Why A WordPress Blog Should Have A Mobile App?
When it comes to using the power of modern technology to your best advantage, a mobile app is the top way to ensure that your WordPress blog is read by as many people as possible each day. As the mobile app industry continues to grow exponentially, its viability as a form of marketing will also continue to increase.
These days, it seems as if everyone owns their own smartphone. So what better way to reach these users than a mobile app? While smartphones and the mobile age both seemed like the wave of the future not that long ago, their time has arrived. WordPress bloggers who want to ensure their ability to reach the widest possible audience must embrace these changes if they wish to thrive over the long haul. Having a mobile app also provides valuable brand strengthening. Being easily accessible improves your blog's image and allows you to stand among the crowd. Another benefit to having a mobile app is the increase in traffic that your blog will receive.
Millions of people download new apps each day. Positioning your blog to receive some of this additional traffic is a huge boon to your WordPress blog. A mobile app optimizes your WordPress blog to attract more readers and keep them coming back over and over again.
Even though many businesses and companies have begun to use mobile apps, the majority of blogs have yet to catch on to this technique for driving traffic. By having a mobile app at this point in time, your blog will be able to get a huge head start on all of your competitors and ensure that you remain on the cutting edge.
A mobile app increases your level of engagement with your readers. Studies show that at least eight out ten of every people who own a smartphone start their day by looking through each of their favorite apps. A conventional website simply can't deliver this same level of engagement.
With so many blogs crowding the Internet and asking for attention, a mobile app gives a blogger the tools they need to provide their audience with the best experience possible. A new blog is seemingly created every minute, so being able to give users something that they are unable to get anywhere else is pivotal to your long term success.
For these reasons and many more, your WordPress should have a mobile app. The mobile app will place in your blog in front of as many new readers as possible, while also giving you a leg up on your competitors. When you are trying to find a competitive advantage for your blog, one that utilizes modern technology to the fullest, look no further than mobile apps.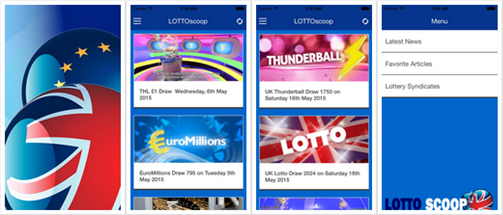 LOTTOscoop – Available on Apple iTunes & Google Play